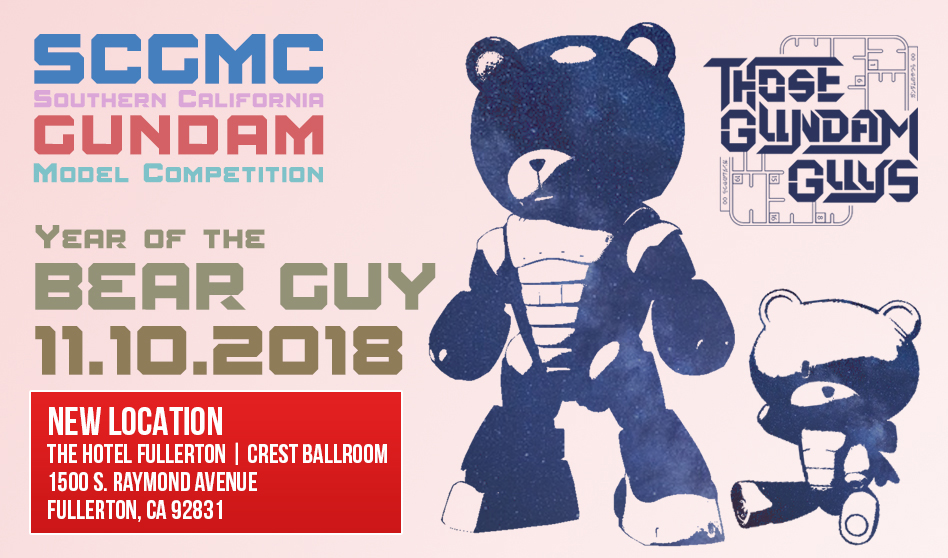 Attention gunpla modelers as well as all anime/scifi related model builders!
The 8th annual Southern California Gundam Model Competition.
Date:
Saturday November 10, 2018
Time:
9:00AM – 4:30PM
Location:
The Hotel Fullerton | Crest Ballroom
1500 S. Raymond Avenue
Fullerton, CA 92831
General Admission: $10.00
– Admission includes 1 raffle ticket and 1 model entry. Additional model entries will be $1.00 for each additional model.
We will follow the same format as last year with the competition registration and set up starting at 9 and running until 11:30. Then follow that with the judging which will be done while the room is open. Please do not bother the judges while they are at work, it will help speed up the judging process. Save your questions for after the awards if you are interested in how your models were critiqued.
Competition Schedule
Model registration times: 9:00AM – 11:30AM.
Judging: 11:30AM – 2:30PM
Awards Presentation: 3:30PM – 4:00PM
Categories
Any and all kits built by modelers 12 and under.
Any and all kits
Intermediate/Advanced

Universal Century(CCA, 0079, 0080, 0083, F91, etc.)

1/100 and larger (1/60, 1/48, etc)
1/144 and smaller (1/220, 1/400, etc)

Alternate Universe(Seed, 00, Turn A, X, Wing, etc.)

1/100 and larger (1/60, 1/48, etc)
1/144 and smaller (1/220, 1/400, etc)

Super Deformed
Any SD kit from any series, Gundam, Patlabor, FSS, Macross, etc.
Anything kit from the Star Wars Universe.
Macross, Star Trek, Starblazers, FSS, etc.
Resin, Vinyl, or styrene anime figures.
Any scale, any anime/Gundam related subject. The entry must tell a story. Entry must have a minimum of 2 kits.
Any and all kits. Only one entry per person can be submitted to this category and the prize for this category is to be immortalized on the SCGMC Expert's Plaque, and bragging rights for the year until the next SCGMC event.
Below are special awards that applies to all the above categories. The entry form will have boxes for the entrants to check if their kits qualify for the special awards. Additional notes under each category will give more details on qualifications.
Theme: "Bear Guys"
Best of Show
The best entry as agreed upon by the judges.
Live Demos Schedule
Tentative list to be confirmed:
Airbrushing Basics and Advanced Airbrushing Techniques
Judging Criteria – how we judge a kit
Hand Painting Lacquer
TBA
Trophies
SCGMC Challenge Coins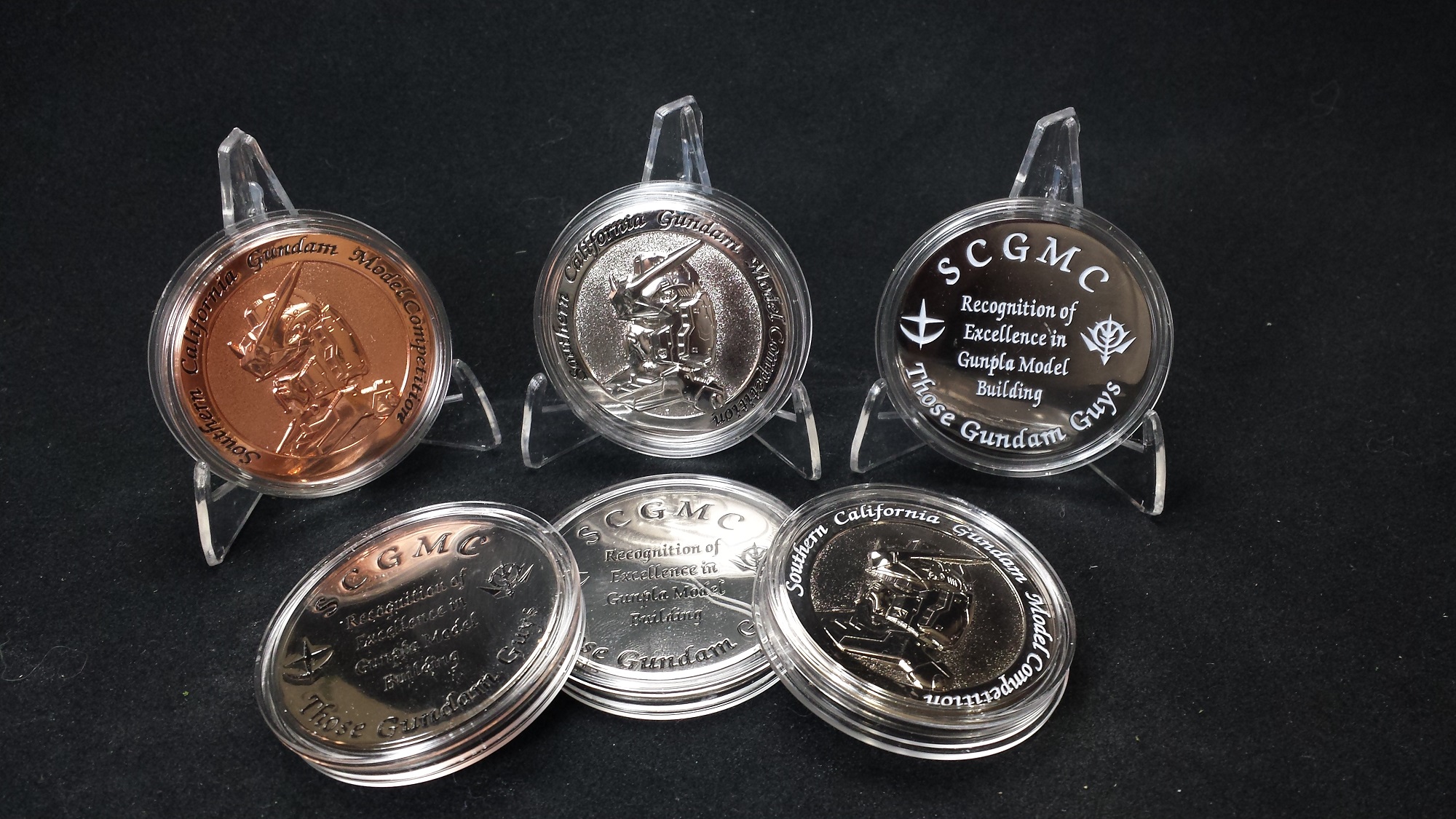 Vendors
Vendor setup will be from 8:00AM – 9:00AM
Vendor list: TBA
Raffle
First Raffle Time: 12:00PM
Second Raffle Time: End of show (4:30 PM)
**Note, you do not need to be present to win the first raffle, the raffle ticket numbers will be posted and you have until the start of the second raffle to claim your prize, otherwise, it will be placed back into the second raffle session.
Contest Entry Forms
SCGMC Contestant Entry Form (one per entrant)
SCGMC Model Entry Form (one form per model)
Contest Flyer
TBA
Directions