Attention gunpla modelers as well as all anime/scifi related model builders!
The 2022 Southern California Gundam
Model Competition
Saturday, November 12, 2022

9:00AM - 4:30PM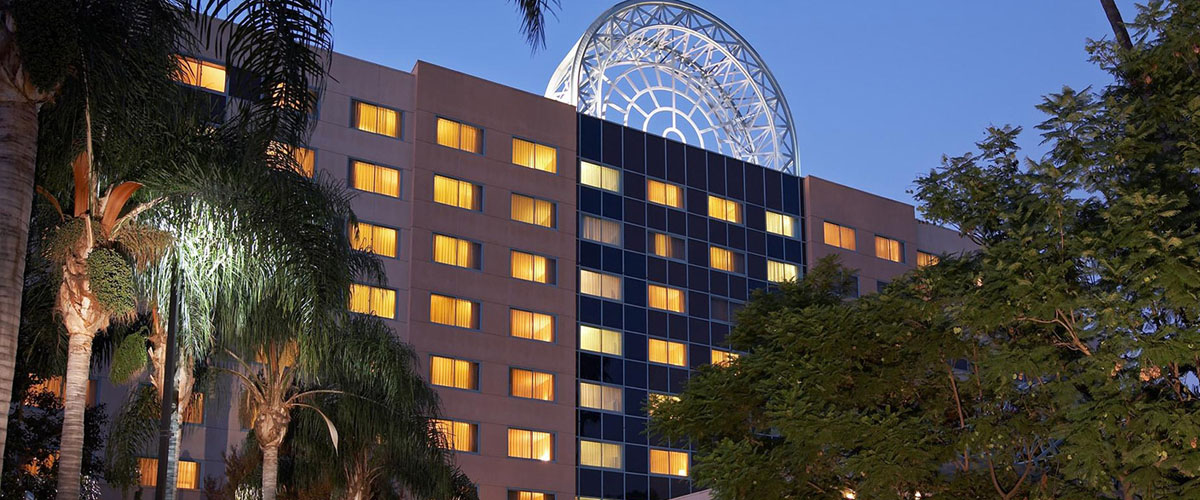 Location
Sheraton Fairplex Hotel
601 West McKinley Avenue
Pomona, California 91768
Contest Entry Fee:
$20
(Contest entry includes unlimited entries and one raffle ticket)
Spectator Entry Fee:
$10
Children 12 and under: Free entry to event and Juniors category contest entry with accompanying Adult contest or spectator entry.
We will follow the same format as last year with the competition registration and set up starting at 9 and running until 11:30. Then follow that with the judging which will be done while the room is open. Please do not bother the judges while they are at work, it will help speed up the judging process. Save your questions for after the awards if you are interested in how your models were critiqued.
The Theme: Titans
This can reference anything that has anything to do with a Titan. Titans Test Team, Attack on Titan, Teen Titans, Remember the Titans....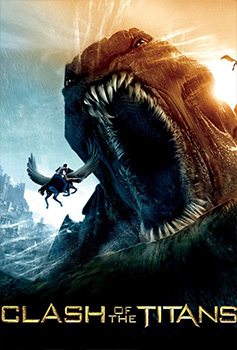 Competition Schedule
Model registration times: 9:00AM - 12:00PM.
Judging: 12:00PM - 2:30PM
Awards Presentation: 3:30PM - 4:30PM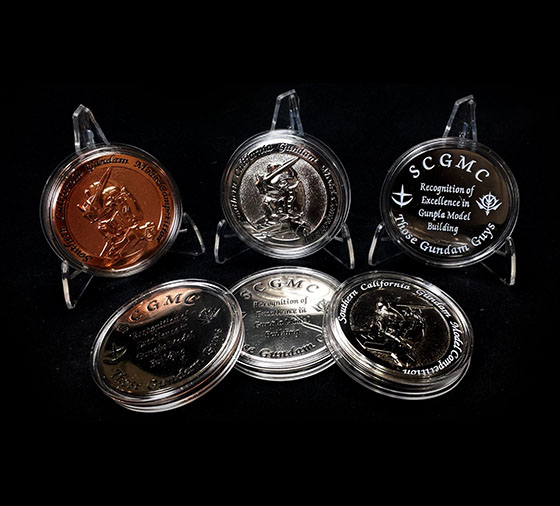 Event Schedule
| | |
| --- | --- |
| DOORS OPEN | 9:00am |
| Panel: Gunpla Basics with @vandrillee | 10:00am |
| Panel: Kids Build and Take with @texmerquise | 11:00am |
| Panel: Bootlegging Resin Casting with @gamera_baenre and @gmamangun | 11:00am |
| Entry Submission Cut Off | 12:00pm |
| First Raffle Drawing | 12:00pm |
| Panel: Beyond Katoki: Lesser known Gundam Designers with @kvltworx | 1:30pm |
| Panel: Building Bases with @freddywaswrong | 2:30pm |
| Awards Ceremony | 3:30pm |
| Second Raffle Drawing | Right after the awards |
Raffle
First Raffle Time: 11:30AM
Second Raffle Time: End of show (4:30 PM)
**Note, you do not need to be present to win the first raffle, the raffle ticket numbers will be posted and you have until the start of the second raffle to claim your prize, otherwise, it will be placed back into the second raffle session.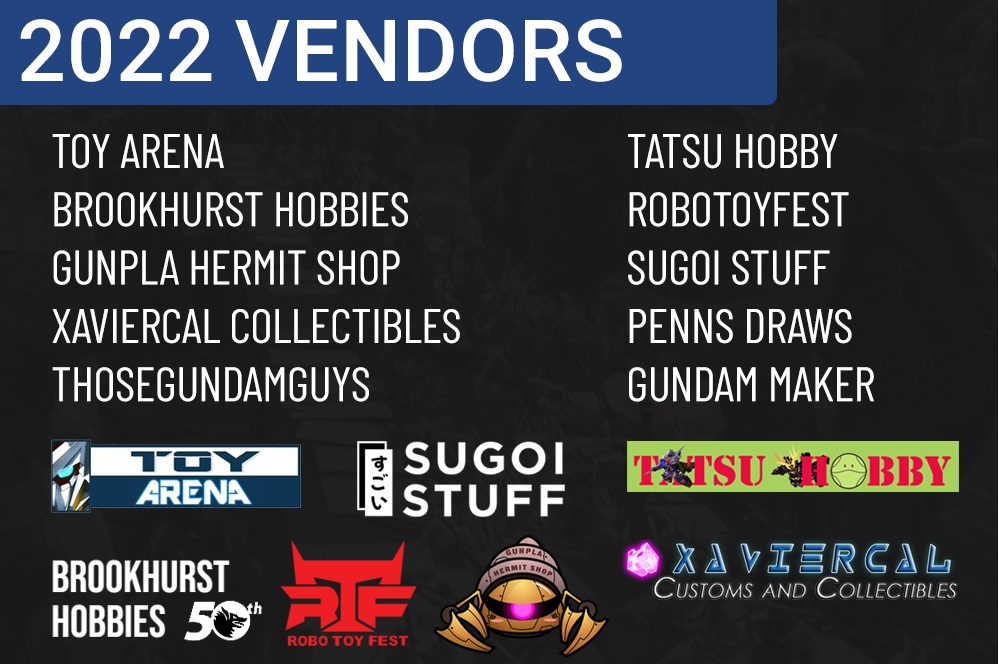 Vendors
Toy Arena
Brookhurst Hobbies
Gunpla Hermit Shop
Xaviercal Collectibles
Tatsu Hobby
RoboToyFest
Sugoi Stuff
Penn Draws
Gundam Maker
SCGMC is obligated to observe and enforce any in-effect State, County, or Hotel requirements for masks, social distancing, etc. Everyone will be expected to comply. Please be aware that neither SCGMC, nor its sponsors, are liable for any potential transmission of illnesses. Those planning to attend this event should all follow existing safe social distancing recommendations and abide by any local or state regulations regarding gatherings.