WTF Happened to Funaka???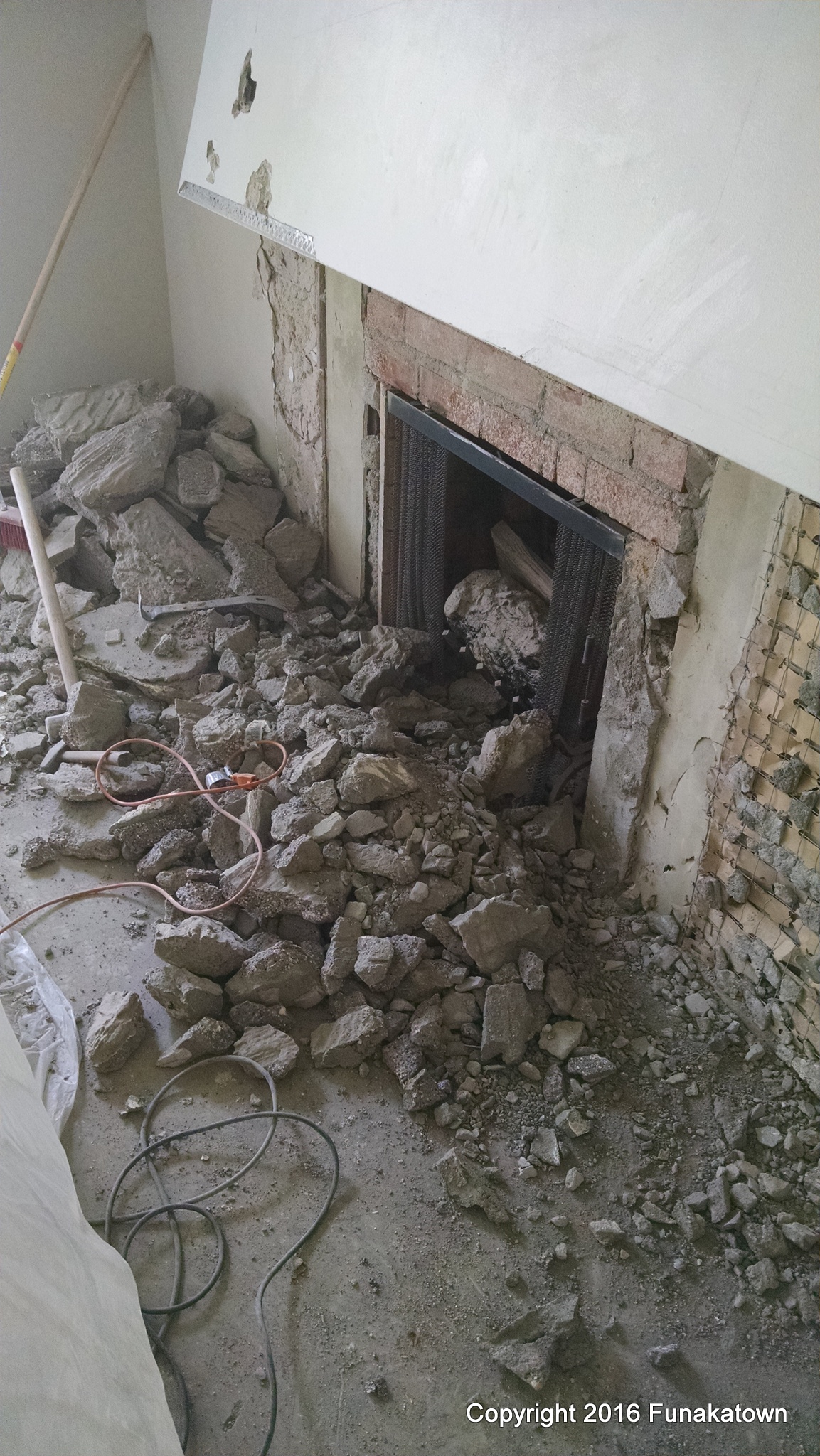 TLDR Version: I moved and I've been REALLY busy so not much building and even less posting. But I'm back. Hopefully I'll stay back.
So it's been over two years since I updated my blog. I'm still alive and building models but a few things have happened that have kept me from updating Funakatown. The first is that I moved last year. I spent the Spring and Summer preparing to sell my old house, selling my old house, looking for a new house to buy, packing, moving and unpacking. Then the major home improvement work started, and it involved the room that would eventually become my hobby room. From most of the time from April of 2015 through May of 2016 my spray booth was either in storage, in the garage (under or behind a bunch of stuff), or in my room but not really set up right so where I had to clear it off and move things around if I had to use it. And for about half of that year I didn't even have a workbench. Soooo… yeah. Hard to build models under those circumstances.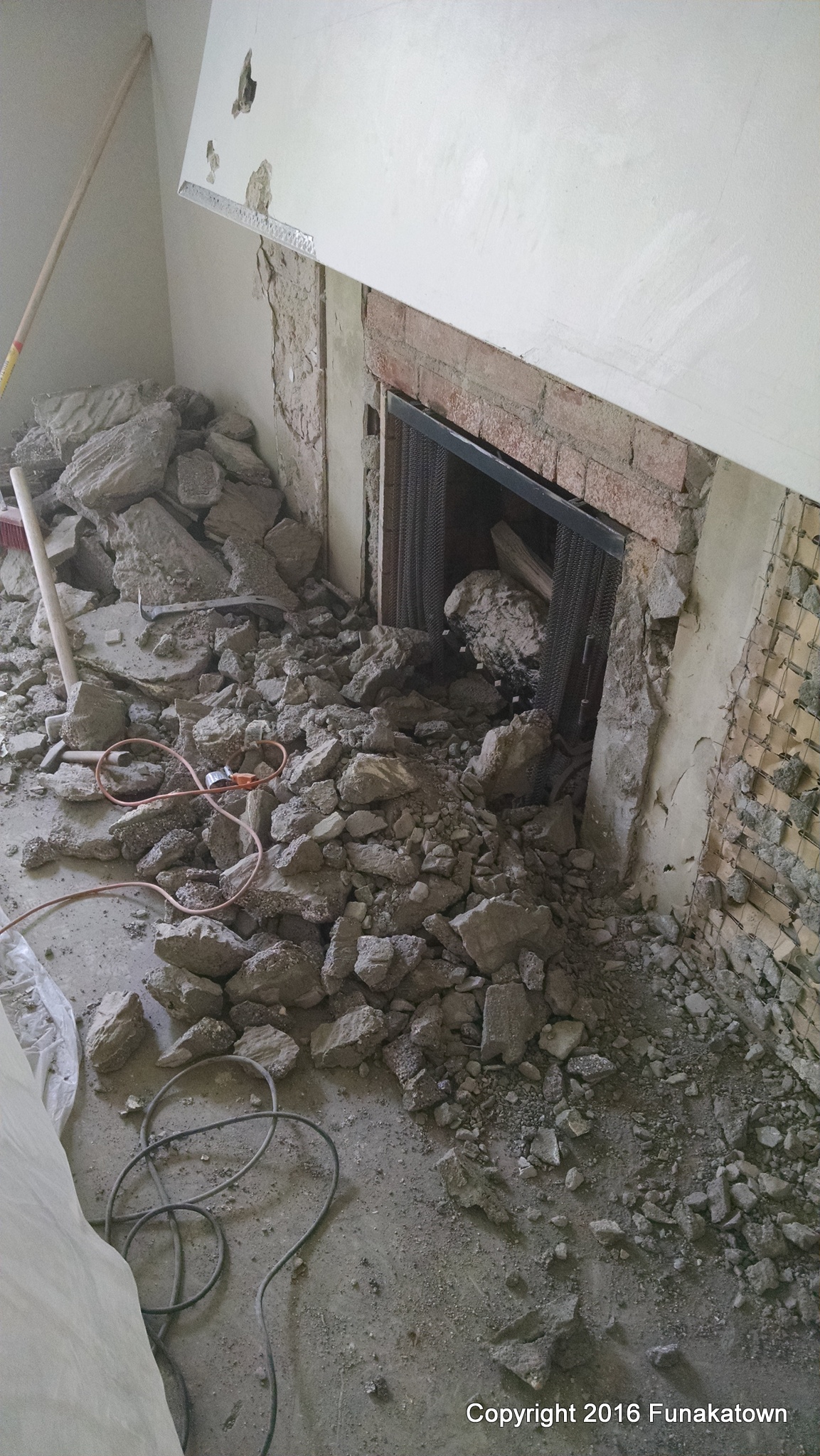 Another reason I haven't posted much is that I often write my posts during breaks at work but over the last two years we've been developing and implementing a lot of new things at work. It's been kind of rough and so when break time comes the last thing I want to do is spend more time at my computer. I go for walks instead. Need to clear my head and smell some fresh air to keep from going crazy.
The other reason I haven't posted is that my main motivator to post is displaying my completed models, but I didn't actually complete any models from the beginning of this mess until pretty recently. In early 2015, not too long after the posts stopped, I built a 1/72 Airfix Messerschmitt to compliment the Spitfire I had built the year before and I entered them as a set in one of IPMS Orange County's monthly contests. The theme for that month highlighted the rivalry between the Messerschmitt and Spitfire.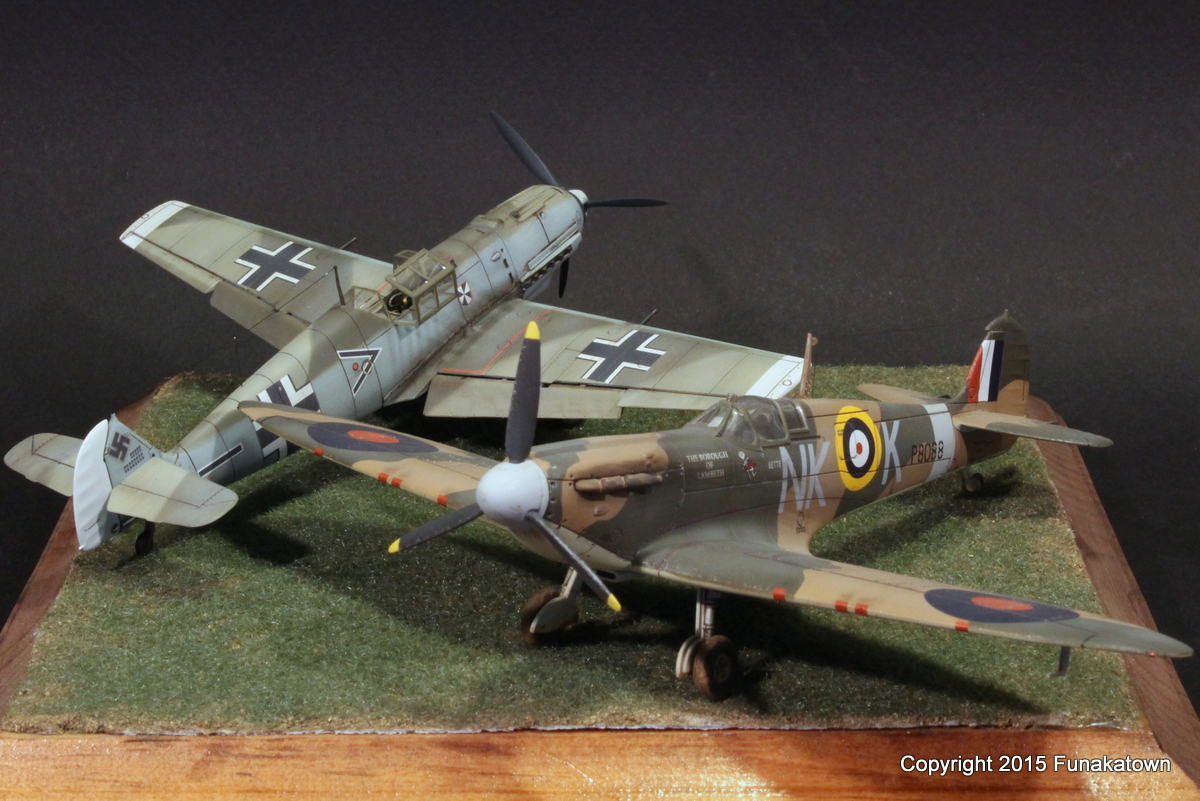 I got the Messerschmitt 95% done, good enough to take to the meeting, and then left it in that state to work on a 1/20 Bandai Scopedog kit that I planned to enter in another theme contest a couple months later. Like the Messerschmitt, I ended up getting it 95% done in time for the April 2015 IPMS meeting, but didn't finish it.
That's when we got full-bore into moving. My workbench and spray booth got taken apart and put into storage and all I could do in the little spare time I had for the next several months was build and hand paint a HG Hi Mock for a tutorial.
By October 2015 the dust was starting to settle on the move. I set up a work bench in the new house and I started a new major project. But I put it aside (because that's what I do…) to finally finish the Messerschmitt and Scopedog for IPMS Orange County's yearly OrangeCon contest. After adding antennae, making small repairs, and hand-painting various bits that I had never got around to doing, I'm happy to report both kits took first place in their respective categories.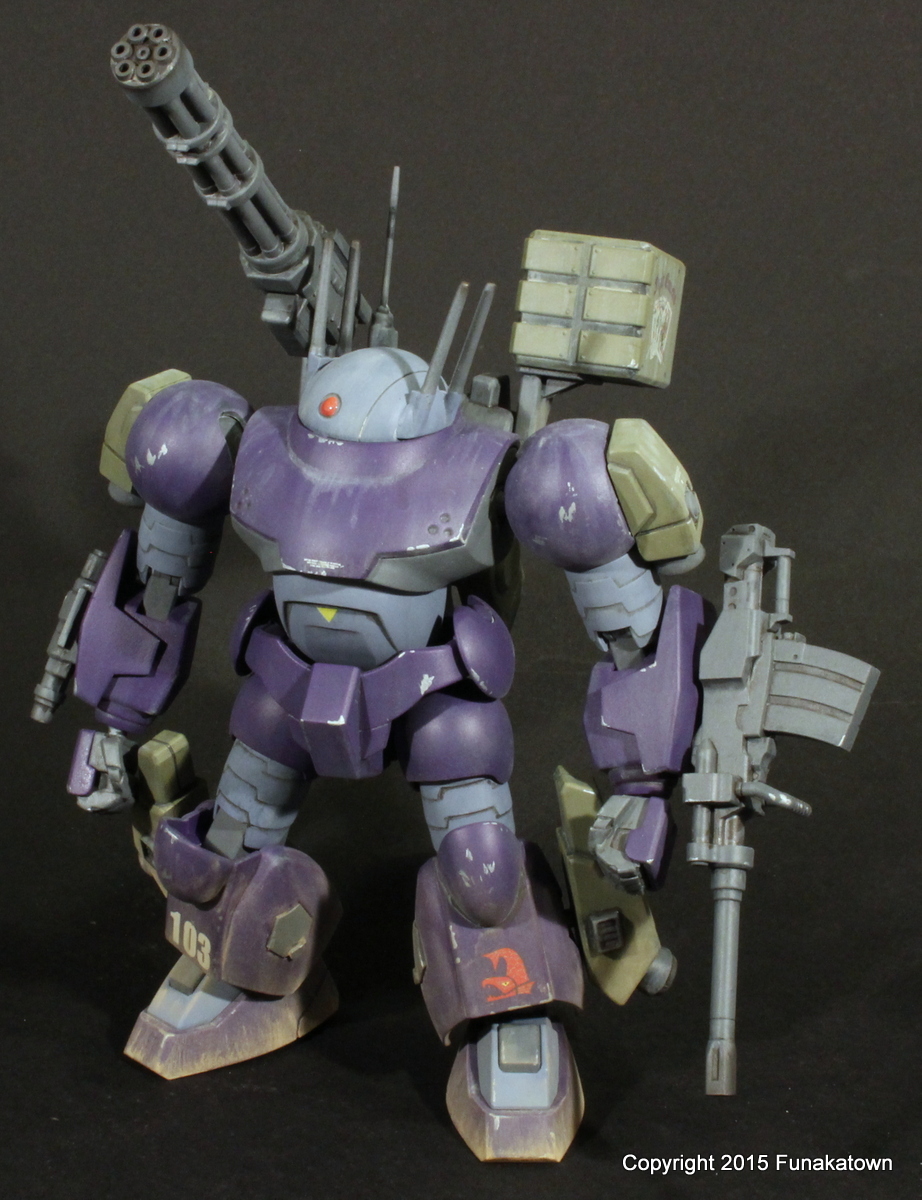 After that, I weathered the Hi Mock for another tutorial I had planned for the Southern California Gundam Model Competition. Then I photographed it along with the Messerschmitt and Scopedog and I was going to put them up on my blog but then the whirlwind that is the SCGMC happened. Then the holidays, then the remodel started and once again I had to tear down my work bench and spray booth (and my desktop PC with all my pictures and Funakatown-related files). The remodel finally got completed right at the end of May of 2016. After that I quickly finished a Rick Dias (and actually finished it 100%) that I took to the GBWC at Anime Expo. It didn't win shit…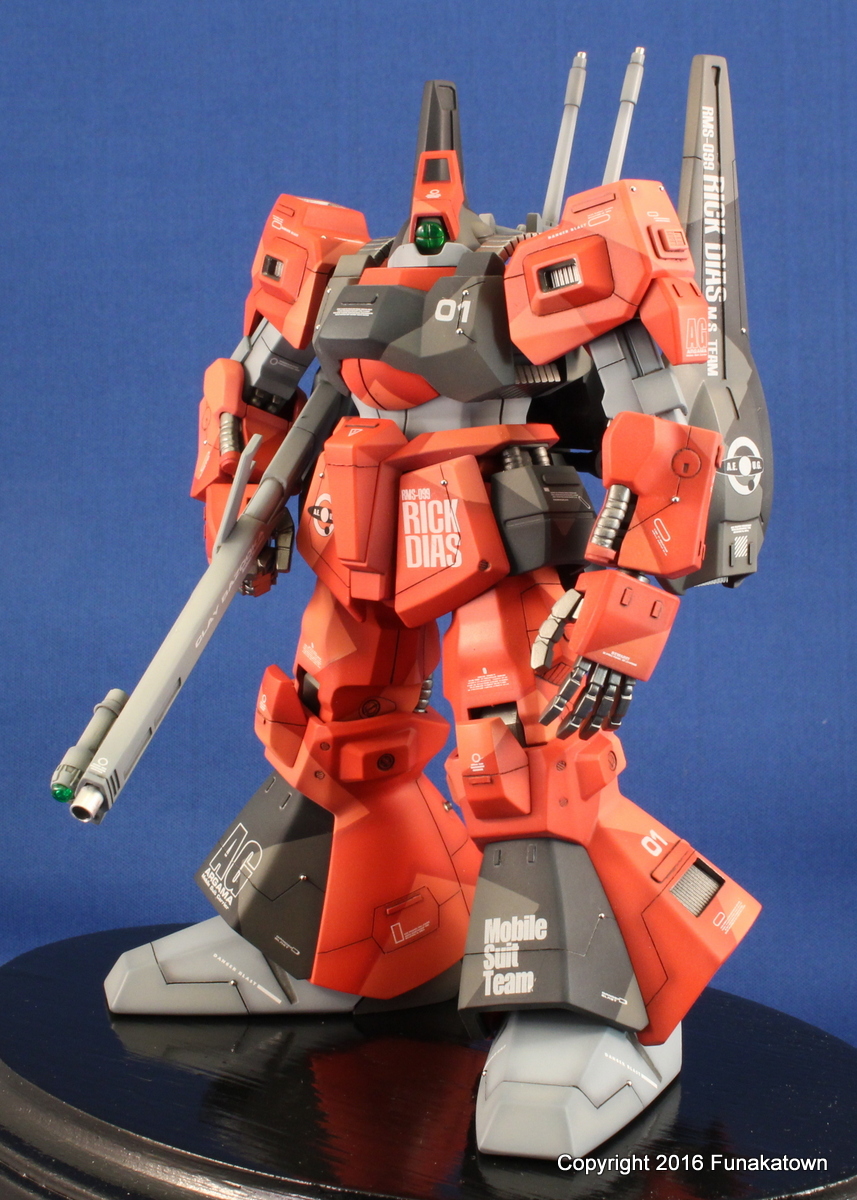 Then it was back to work sorting out my model kits. They had been stored in big moving boxes and after the remodel I took them all out to discover I have WAY too many model kits. So as I've been promising to do before I moved I've been selling them off at club meetings and on eBay. Plus I put together a presentation to sell the IPMS club on Gunpla, which went surprisingly well. Plus it was Summer and we were just busy as hell doing Summer stuff with the family. But near the end of summer I finished my Volks Mari Illustrious, my first resin figure. And as I come up on another whirlwind of SCGMC, I thought, it's really time to update my blog. I really miss being able to pull out my phone and go to my site and show off my latest works, or copy and paste a link or picture for a quick Facebook post.
So the plan is to post WIPs and Galleries for everything I've completed in the last couple of years and I hope to keep those rolling out over the next few days so that when I go to SCGMC next weekend I can proudly link to my soon-to-be-updated How To Build Gunpla tutorial without cringing at the thought of people navigating around the rest of the site and realizing it's a ghost town.

Source: Funakatown